The Foundation of Your Project
Post-tensioning and steel fixing services to get your building off the ground.
POST TENSIONING
Post-tensioning tendons, which are prestressing steel cables inside plastic ducts or sleeves, are positioned in the forms before the concrete is placed. Afterwards, once the concrete has gained strength but before the service loads are applied, the cables are pulled tight, or tensioned, and anchored against the outer edges of the concrete.
Post-tensioned concrete looks and acts just like other reinforced concrete. Post-tensioning is simply a way to reinforce in a more active way.
Get in touch and find out more.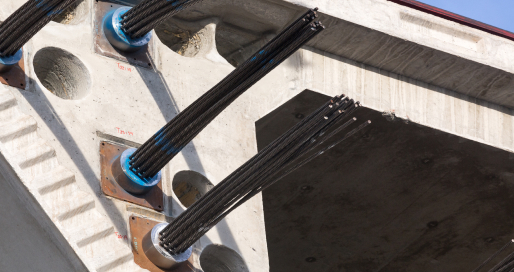 STEEL FIXING
We are experts in steel fixing reinforcement steel placement services to civil, infrastructure, commercial and residential markets throughout Canberra and surrounds.
You will be satisfied with the outcome of any job undertaken by No Limit Group. Our expert quality management team and our dedicated experts workforce will ensure that all aspects of your job will be professionally completed.
At No Limit Group we adhere to the strictest of safety procedures for our entire workforce and every project. We take safety seriously, because we know that your project and your valued workforce depend on safe work sites and conditions to get the job done safely.